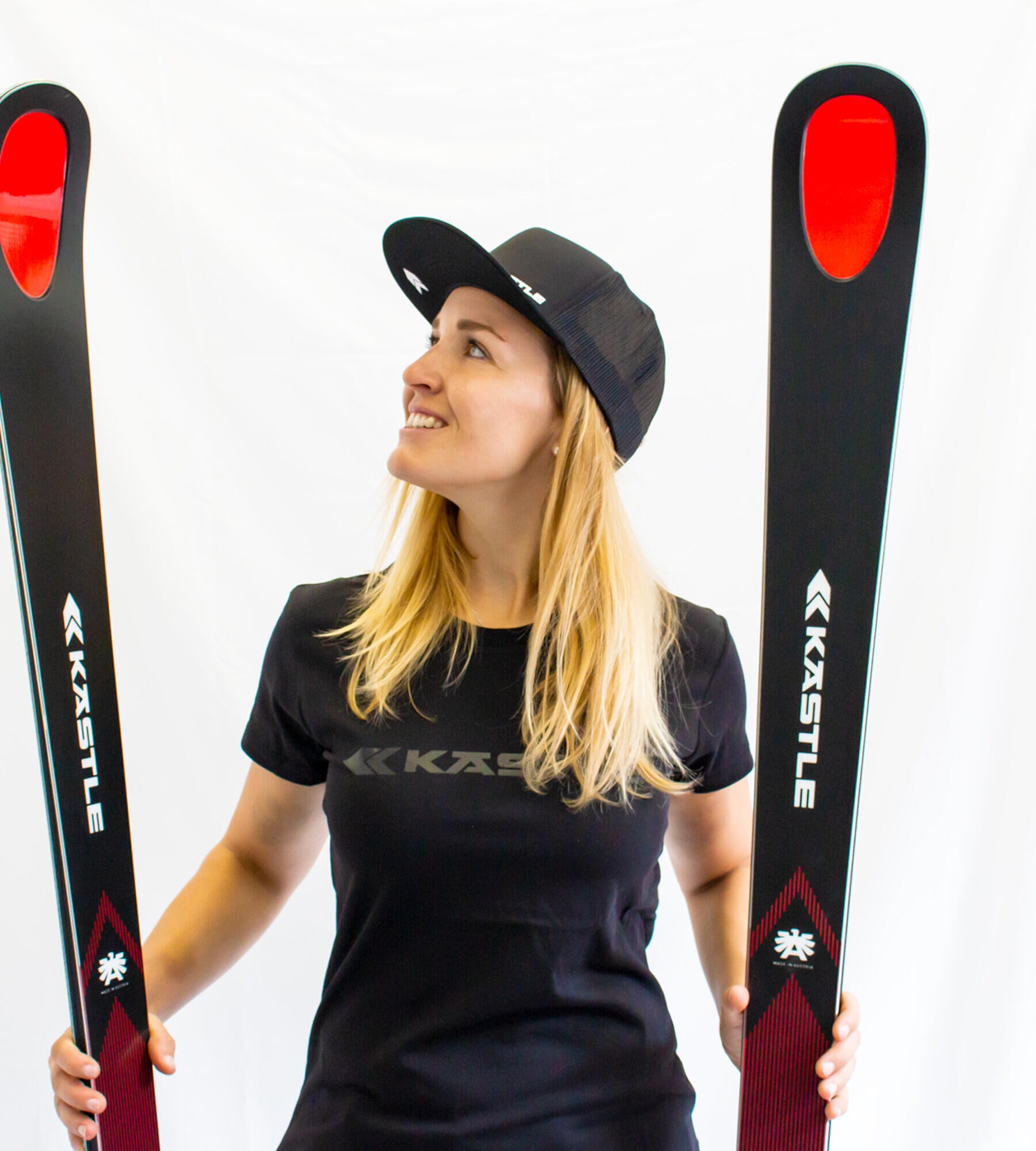 Tereza Kmochová
---
Birthday: 1990-09-26
Homebase: Harrachov and Prague
Discipline: Alpine Skiing

"ONE OF MY EARLIEST CHILDHOOD MEMORIES IS OF MY MOTHER STANDING THERE WITH A BRONZE-COLOURED KÄSTLE SLALOMSKI MORE THAN 2 METRES LONG. I DON'T KNOW EXACTLY WHY I REMEMBER THIS PICTURE, BUT I SEE IT AS A KIND OF SIGN."
BIO
At the next XVIII. Winter Deaflympics 2015 in Khanty Mansijsk – Magnitogorsk, Russia, Tereza won 5 gold medals. She also won the Deaf European Championship 8 times and the Deaf World Championship 7 times. She received distinguished awards such as the 1st place in the survey of the World's best deaf sportswoman of the year 2015, European best deaf sportswoman of the years 2012 and 2015 and the Best handicapped sportsman of the Czech Republic of the year 2013 and 2015. Tereza races both among hearing and deaf skiers and is a member of the B Czech National team and trains with the members of the A Czech national team. She is also a member of the Czech Deaflympic Team and is now preparing for defending 5 gold medals at the XIX. Deaflympic 2019 in Alta Valtelina, Italy, in December 2019. She currently working on her Master's degree in Immunology at the Faculty of Science, Charles University in Prague. In 2018 she was awarded with the Extraordinary Charles University's Rector award.
Tereza was born with 100% hearing loss in both ears but she learnt to speak normally and reads from the lips. She started skiing at the age of 2.5 years and first stood at the start of a race at 5 years. At 15 she started competing in the FIS races with hearing athletes. She has made it up to 8 starts in the World Cup (2009, 2010, 2015, 2018, 2019) and 35 starts in the European Cup. She represented the Czech Republic at the World Championship in Ga-Pa 2011 and St. Moritz 2017, the Winter Universiade (2011, 2015, 2017 with gold medal in team event) and was in the shadow team for the Olympic Games in Vancouver 2010. In total, she was able to reach 56 podiums in the FIS races. In 2006 Tereza entered into deaf racing and got 5 medals at the XVI. Winter Deaflympic Games 2007, Salt Lake City, USA (2 gold, 2 silver, 1 bronze). The 2011 Winter Deaflympics were cancelled just a day before the opening ceremony.