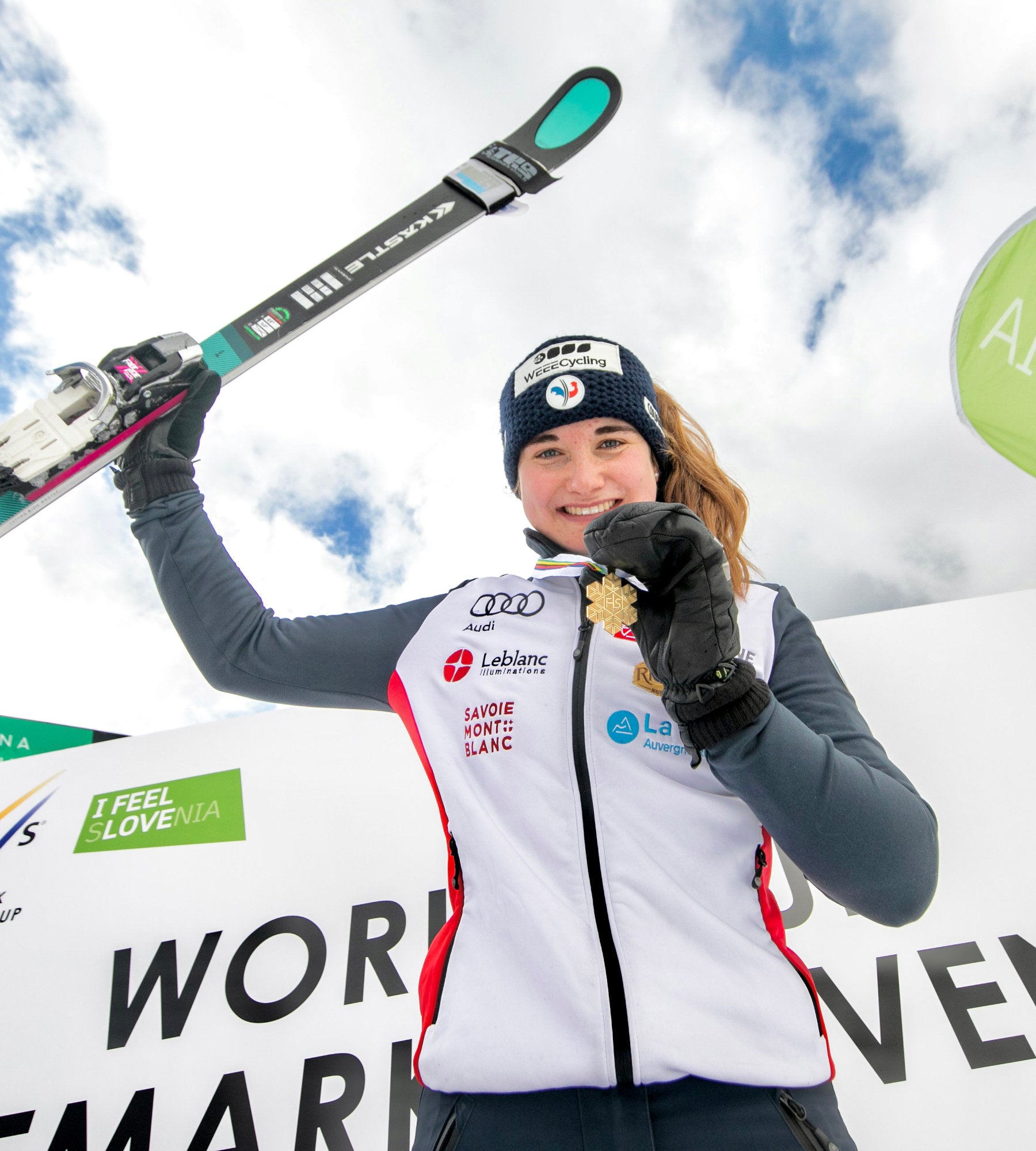 Augustine Carliez
---
Birthday: 2004-04-25
Homebase: Annecy (France)
Discipline: Telemark

Skiing is like dancing on my skis and feeling the proximity with the ground. I am thinking about nothing except the present moment. I just feel free to do what I like the most. I face myself and try to be a better skier at every run.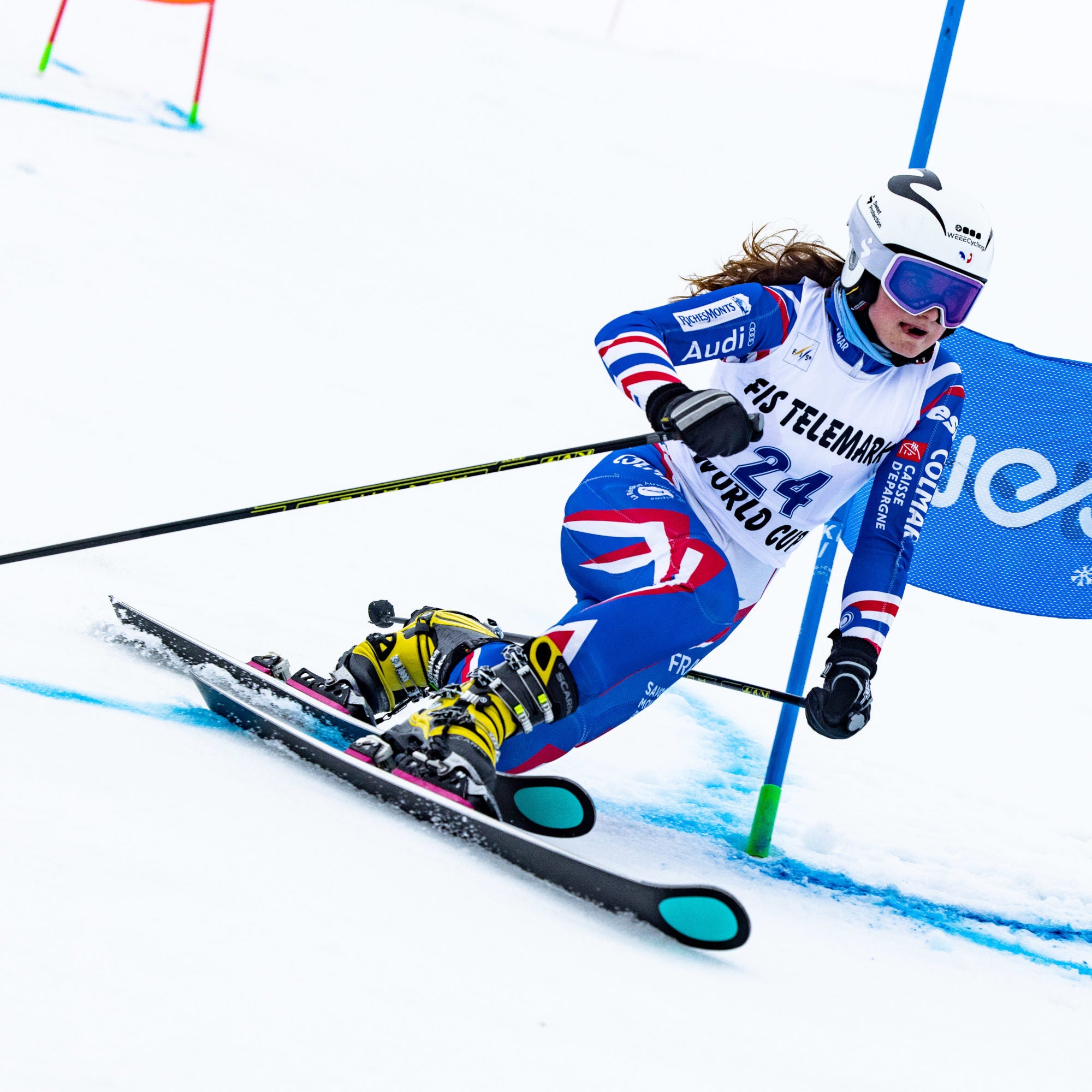 BIO
Augustine was born 18 years ago in the French Alps in Annecy where she had the chance to ski all her childhood. Everything started when she was 9 years old, at school, where she started ski competition to follow her best friend Garance. 10 years later, both are in the French team, one in Alpine and the other in Telemark !
It tooks long for Augustine to catch up the best skiers of her age, but coaches always found something special in her way to ski and bring Augustine step by step at the top level. Her working strength and her tencite allowed her to enter the top 30 in France, but not enough to pretend to a long carreer.
Thanks to her parents both Telemarker, she decided 3 years ago to reconvert to Telemark. From the beginning, coaches understood that Augustine had some facilities, learning faster than anyone before.
Quickly, results followed. Augustine participated to her first World Cup in 2021 finishing 12th. The year after, she won her first World junior title and offially joined the French team…
In 2023, Augustine won 3x junior titles in Slovenia and made her first World Cup podium finishing 3rd in Norway. She also shared the gold medal with the french team during the World Championships in Mürren Switzerland.
Augustine dreams about the cristal globe. She will continue her hard work and will need to be patient. She also combined her sport carreer with medecine studies... quite an ambicious challenge for young french lady.