Simon Breitfuss Kammerlander
---
Birthday: 1992-11-29
Homebase: La Paz (BOL) & Tirol (AT)
Discipline: Alpine Skiing

"SINCE THE AGE OF THREE, SKIING HAS DOMINATED MY LIFE - AND IT WILL CERTAINLY REMAIN SO. THE CONSTANT STRIVING FOR PRECISION IN ORDER TO PUSH THE LIMITS FURTHER REQUIRES COMPLETE TRUST. KÄSTLE GIVES ME EXACTLY THE SECURITY I NEED TO BE ABLE TO RELY ON MY EQUIPMENT IN THE MOST DIVERSE SITUATIONS. IT ALSO GIVES ME THE MENTAL FREEDOM I NEED TO FOCUS FULLY, SKI FASTER AND PUSH MYSELF TO THE LIMIT.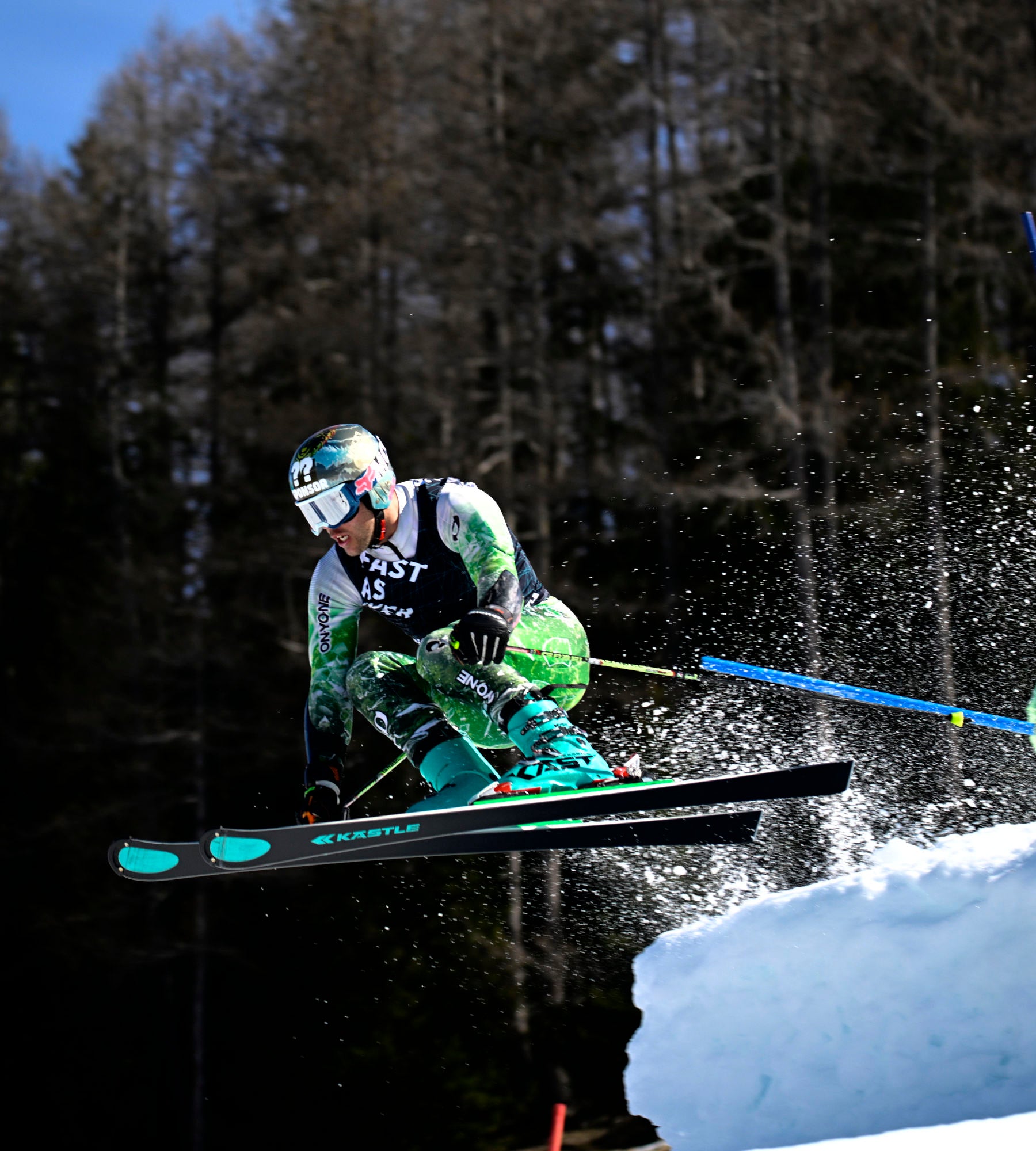 BIO
Born and raised in Pitztal, Austria, Simon developed his passion for skiing at an early age. At the age of 8 he travelled to Argentina for the first time with his father for ski training. "The spirit of South America grabbed me immediately and I felt at home there from the very beginning." Since then he trained almost every year during the summer holidays in South America. On a visit in 2010 to Bolivia's government capital, La Paz, he happened to get in touch with the Bolivian Ski Federation. Soon the idea was born to represent Bolivia in Alpine ski racing.
At that time nobody could have guessed that the realization of this project would involve many difficulties (citizenship, FIS racing license, etc.) and a duration of 6 years. As a dual citizen of Austria and Bolivia, Simon could finally start in 2015 at the first FIS races. In the following years he also took part in the South American Cup, World Cup, Olympics and World Championships. In December 2019 he also started for the first time at the World Pro Ski Tour and was able to finish the season successfully with the title "Rookie of the Year 2020". In 2023, he finished first in the overall ranking of the World Pro Ski Tour!